"Fairies everywhere must begin to stand tall and beautiful in the sun. Fairies must begin to throw off the filthy green frog-skin of Hetero-imitation and discover the lovely Gay-Conscious notMAN shining underneath. Fairies must begin creating their new world…" Harry Hay
The organisers of the first Radical Faerie Gathering: Harry Hay – Mitch Walker – Don Kilhefner – put out a call in 1979 for a 'spiritual conference' to explore 'new dimensions of gayness', and expected around 50-75 people to turn up – but over 200 men attended, at a remote desert sanctuary in Arizona. The next year even more came.
Harry Hay called to the early Rad Fae in the following decade to embrace their commonality with 'third-gender' people in traditional cultures around the world: he regarded gay men as a modern manifestation, along with trans people and lesbians, of third-nature people who embody both male and female traits, found in all cultures throughout time. Describing the spiritual behaviours of the third-gender people in the Native American tribes, the Hausa of West Africa and the Hawaiian mahu, Hay wrote in 1994: "We Third-gender men of Indo-European stock have similar talents to share."
"I am proposing that we take a hand-up example from our potential allies in the Third and Fourth Worlds, whose cultures may well be overtaking, and even out-numbering, our Hetero Western so-called Free World sensibilities in the not-too-far distant first decades of the 21st century. I propose that we Gay Men of all colours prepare to present ourselves as the gentle non-competitive Third Gender men of the Western World with whole wardrobes and garages crammed with cultural and spiritual contributions to share.
"… time for us Gays to reclaim our Third Gender responsibilities…
"It is time for us Third Gender folk… to rejoice in the gifts we bring!"
Harry's vision was about rooting this spiritual power in political reality. History's shamans are today's caregivers, healers and political leaders: "To facilitate governing by the process of mutually respectful sharing consensus, Radical Faeries and if they were of a mind, all Gay Brothers and Sisters, exercising their innate inclinations to process in subject-SUBJECT consciousness might make a major contribution to Society by helping to create the most politically healthy of all possible communities." From Radically Gay, edited by Will Roscoe (1996)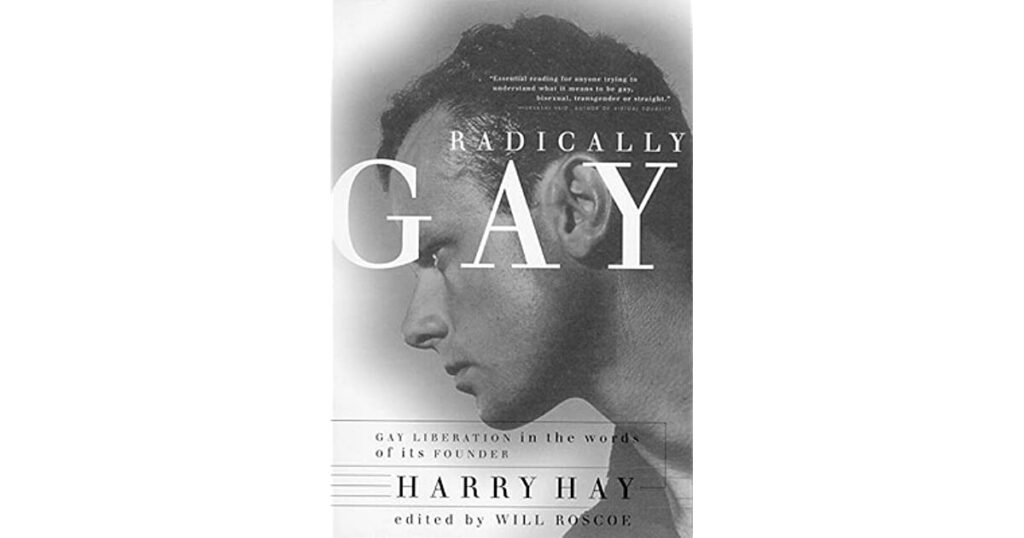 The common root of the persecution and suppression of same sex love and gender-fluidity is the high regard given to, and sacred roles taken by people who were born that way in pagan religions across the planet, during the whole of human history, and into modern times. In the pagan worldview, and lived experience, 'god' was not a threatening, separate, figure in the sky, but a living, loving presence in nature, within the body and very strongly contacted through erotic, sexual expression. In order to impose the idea of an invisible Father God in the sky over that of God as feminine, manifest and sexual, the women, feminine men and 'non-binary' inbetweeners who were so often her worshippers and priests, had judgement, blame and shame poured onto them, sermons preached against and laws decreed against them.
The reason for legal decrees may not have been entirely theologically motivated. Accusing an enemy of illicit sexuality became a very useful weapon in the hands of autocratic rulers from Justinian to Henry VIII to Hitler. Plato had seen this coming, a millennium earlier, astutely observing that: "Male-male love is regarded as shameful by barbarians and by those who live under despotic governments just as philosophy is regarded as shameful by them, because it is apparently not in the interest of such rulers to have great ideas engendered in their subjects, or powerful friendships or passionate love-all of which male-male love is particularly apt to produce."
In 533 CE the first law that decreed death by burning for anal sex between men was enacted by Emperor Justinian in the Eastern Roman Empire in Byzantium (just after the Western Empire had collapsed). Exactly 1000 years later Henry VIII brought in the death penalty in England with the 1533 Buggery Act. It took a millennium for this evil to spread across and cover the continent of Europe. In the next centuries England and other European nations went on to spread this prejudice to the rest of the world. Wherever Europeans went they found third-gendered people, generally accepted and playing valued roles in their societies, and often honoured for their sacred man-woman nature and their priestly skills.
Victorian explorer Richard Burton reported that homosexual and cross-dressing practices had "been adopted by the priestly castes from Mesopotamia to Peru."
In the previous century Jesuit missionary Joseph Francois Lafitau (1711-17) wrote in Customs of the American Savages, Compared with the Customs of Ancient Times, in a chapter called "Men Who Dress as Women":
"They believe they are honored by debasing themselves to all of women's occupations; they never marry, they participate in all religious ceremonies, and this profession of an extraordinary life causes them to be regarded as people of a higher order, and above the common man. Would these not be the same peoples as the Asiatic adorers of Cybele, or the Orientals of whom Julius Fermicus speaks, who consecrated priests dressed as women to the Goddess of Phrygia or to Venus Urania, who had an effeminate appearance, painted their faces, and hid their true sex under garments borrowed from the sex whom they wished to counterfeit?"
Lafitau also recorded the presence of gay couples, calling them, "special friendships," among the Natives of America:
"the Athenrosera, or special friendships among young men, which are instituted in almost the same manner from one end of America to the other, are one of the most interesting sides of their customs, since they entail a most curious chapter of Antiquity, and serve to reveal to us what was practiced in that regard, particularly in the Republic of the Cretans and in that of the Spartans."
Don Pedro Fages, a commander of the 1769-70 Spanish exploration of what is now California, wrote: "I have submitted substantial evidence that those Indian men who, both here and farther inland, are observed in the dress, clothing and character of women – there being two or three such in each village – pass as sodomites by profession (it being confirmed that all these Indians are much addicted to this abominable vice) and permit the heathen to practice the execrable, unnatural abuse of their bodies. They are called joyas (jewels), and are held in great esteem."
But the word that stuck for the sacred shamans of the Native Americans was of Persian origin and used across Europe for a gay bottom – berdache. The word has implications of a sex slave, a catamite/kept-boy, but when used without judgement might also mean a special lover boy. This remained the general term until the late 1980s, since when 'Two-Spirit' has become the self-chosen term by a reviving community of shaman spirits, designed to bring reference to the many names once used in the tribes, which have in common the notion of male and female present in one body, bringing a connection to the invisible, spirit world.
This reclamation of Two-Spirit nature is the model that queer people across the whole world need as we seek and discover our own roots in pre-monothestic cultures everywhere, including old Europe.
Yet this process has in fact already begun – over 40 years ago in the Arizona desert. Since then Faeries have spread their wings and found each other around the world, established permanent sanctuaries on three continents, and held gatherings on four. There are city houses, art shows, drum circles, cabaret nights, faerie banks, potlucks and parties too, and in both Israel and the UK the Faeries have pooled their talents to create festival events to bring together more people from the whole LGBTQ+ community to expand the conversation and exploration of our essential, spiritual, nature and its intrinsic, somehow magical, interweaving with our sexuality.
Mitch Walker in 1997 described Radical Faeries as "the first indigenous spiritual tradition created and sustained by the gay male community in modern times. By "indigenous" I mean gay-centered and gay-engendered, in contrast to the various gay synagogues, churches, covens etc. In the latter groups, gayness is incidental or additional to the tradition espoused, while in the former it is central and causal. Radical Faeries celebrate and explore the Gay Spirit, which is itself the source of spiritual existence, wisdom and initiation. Because of its indigenous, gay-centered nature, the Radical Faerie movement pioneers a new seriousness about gayness, its depth and potential, thereby heralding a new stage in the meaning of Gay Liberation."
"Harry, myself and the other founders … only came to use the word "faerie" as a title for a "movement" late in our thought process (this was a collective effort) and then as a reference to the "other" world of the Little People in Celtic lore,. In our view, faeries are the supernatural denizens of a homosexual world both feared and revered by the ordinary folk."
A more literal, historiographical view within the Faeries, developed through the explorations of Arthur Evans in a magically focussed, San Franciscan, Fairy Circle (and encapsulated in his phenomenonal 1978 book 'Witchcraft and the Gay Counter-Culture'), also associated the name with the survival, largely in secret, of ancient pagan worship of the Great Mother Goddess and the Horned God Pan in medieval Christian Europe.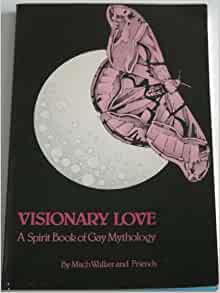 In his book Visionary Love, published 1980, Mitch Walker shared the inspired understanding that these 'gay men' were getting of their true, deeper nature:
"Faerie is a see-ing through polarity. In straight consciousness Bi-Polar Thought is king: male and female are opposites, win-or-lose is the game, reality and dream are separate, immutable and contradictory. But there are Fairies, who look on in gentle mocking laughter at such childishness, for they know that everyone is now 'female', now 'male', that no one ever wins when anybody loses, that reality and dream flip into each other at the flick of a glittering wand…"
"Many Fairies are agents of planet Earth. Their faerie-being gives them telepathic union with nature's heart, such that they flow with her completely, loving her as they do themselves. In return she gives them her wisdom, her being-ness of and deeply loving respect for the joyful fulfilment of each living creature. Thereby these Fairies become living repositories of all nature, they become planet Earth itself.
"In this way Fairies can become other planets as well, other times as well…"
These words of Harry Hay, quoted in Walker's book, bring this spiritual vision into practical, active love:
"Fairies must begin creating their new world through fashioning for themselves supportive Families of Conscious Choice, co-joined in the vision of LOVE (which is the granting to any and all others that total space wherein each may grow and soar to his own freely-selected full potential). Let us gather to find new ways to cherish one another, to reach towards spiritually-sustaining and emotionally-supportive Gay Family Collectives, within which we can explore, in the loving security of shared consensus, the bottomless depths and diversities of the newly-revealed subject-SUBJECT inheritances of the Gay Vision."
This is what Faeries have been doing quietly on the sidelines of gay life for decades, generally ignored by gay media or dismissed as laughable hippies. For a time Rad Fae became associated in some minds with cis gay men – which for those of us living through the portal of infinite magical faerie fluidity was really weird – but as a result the doors to the community are now much more visibly open to people of any gender label.
Communities go through stages and cycles, and as a community that sets out to start from heart-centred connection and communication, the Faeries have to walk an edge between the practical needs of an ever-expanding, ever-renewing tribe of people, (many of whom completely virgin to heart shares and magical rites)… and the aim of creating from heart and spirit connection, where we help each other release toxic habits learned in the outside world and release the loving nature of our core, holy, inner child out of its patriarchal, rational cage.
Faeries come together to explore and embody the philosophy which Harry Hay called subject:SUBJECT consciousness – and which is the doorway to the place in the mind that knows the world around it as a manifestation of the same conscious, loving essence that we perceive ourselves to be. Using tools such as the Heart Circle, Faeries address and heal personal and collective wounds, build empathy and compassion – as bonds deepen we stop seeing the differences between us and move through the portal of cosmic consciousness where we get to become know, feel and see the same nature, the divine nature dancing in, through and with and as all of us.
A faerie gathering can become a flow of nature if the heart is able to lead the way. A group comes together for a certain number of days to create a container in which it is safe to be open up, be vulnerable, be expressive, erotic, playful, and even occasionally OTT – you will still be loved, you will not be shamed. My experience over two decades has shown that a big heart share of, ideally, all attendees at the start of a gathering, half way through and at the close, empowers all to commit to, feel part of the space and part of holding the space for each other. More intimate heart circles on other days makes room for those who seek them and time for those who wish to pursue other activities.
I think practicality circles eg morning meetings to 'organise' the day ahead should be a rarity as they all too easily create a complicated web of mental energy in the group as issues get raised from the mind instead of shared through the heart. Practical circle is good at the start of the gathering, useful when there's a big weekend ahead to rally the faeries present to be alert and prepared for what's coming up, perhaps a surge of weekend visitors, hungry for faerie love and seeking pleasures! Good too when there's a need to prepare the gathering closure, or if an issue has arisen via heart circle that the gathering would benefit from discussing, but otherwise, head-centred conversations can soon disperse all the good energy people may have garnered and experienced during the magic of the just finished faerie night! Toxic behaviours such as name calling and public blaming likely soon result. In a spiritually conscious community mornings are great times for meditations and heart circles. If the head still has issues after making prayer together, hearing the words and feeling the feelings coming from the rest of your tribe, that's the time to share them. Maybe to a friend over lunch.
Sometimes people come away from Faerie space reeling from the truly transformational magic they have just experienced. The debate then arises, should we more explicit in our calls about the intensities and shifts in one's reality that are likely to be experienced at a gathering? Would anyone believe us if we did put it that way? Should Faerie be about going into the mysterious underworld with the magical spirits of nature, to discover things as yet unknown, meeting beings so strange and new…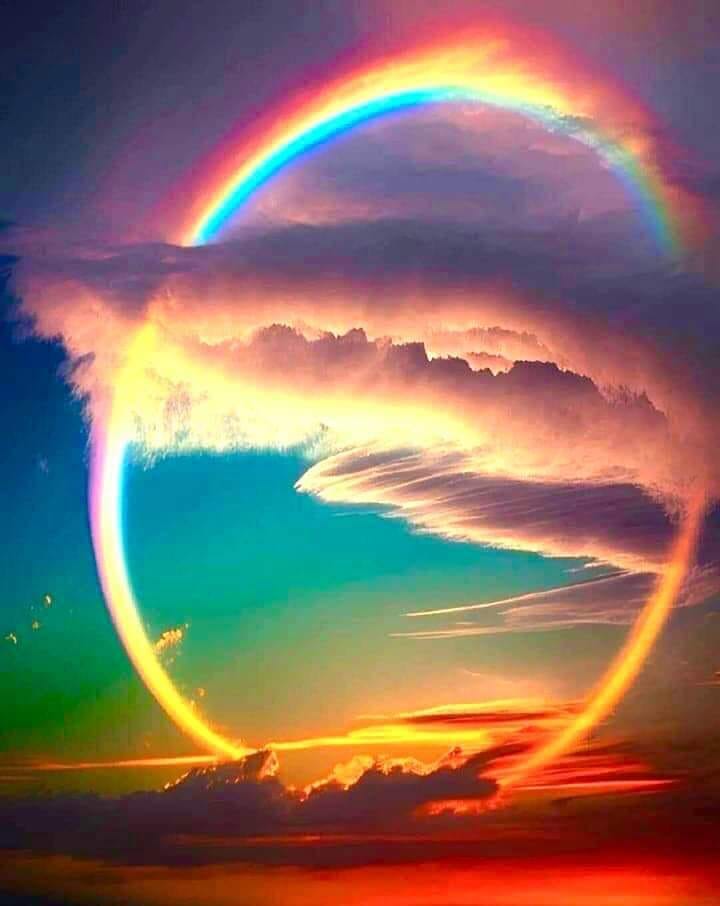 Perhaps every Call to a Faerie gathering should contain these words from the 1970s, written by Mitch Walker as a 'content warning' to the unwary wanderer into the underworld:
"To be taken by loving Fairies is truly Self-transporting, truly not describable, true Self return, dis-adoptioning, un-orphanising, and real-istically dis-covering, non/sensically re-membering aerotically re-entering faerie family homes. Peace, equanimity, wholeness. Homosexual – gay – faggot – fairy – gone."
And perhaps this from Visionary Love could be the call for just about every gathering everywhere!
Build loving rings of Spirit, astral fairy *(sister)*brothers. Reclaim our heritage! Reunite our Selves.
Circles of light!
Centers of fire!
Spiralling wind!
Rainbow egg!
Let us create, conspire, organise and plot, spread, evolve, manifest our fates. Let us sing our songs, dance the Dance. Let us be/come Fairies!
Heretofore hidden Rainbow Lovers reach out to their seedling *(sister)*brothers and caress them into maturity, into their ageless soulful Rings. Self uncovers itSelf.
Gay spirit is profoundest love and knowing. A magnificent liberation is possible now for those who remember their true nature as reality-channeling as faerie Selves.
Think of Fairy as a symbol, representing or triggering experience of joyful freedom from the myth of One Highest, liberation of be-ings and conscious forms from the bondage of oneself, opening up to the kosmopolitan nature of Self-universe, to the multivarious unitary truth of the matter.
Mitch Walker, Visionary Love. 1980
And then nobody can say we didn't warn them!
*(sister) added by shokti.
read more: