Samhain gathering
October 15th – 24th 2019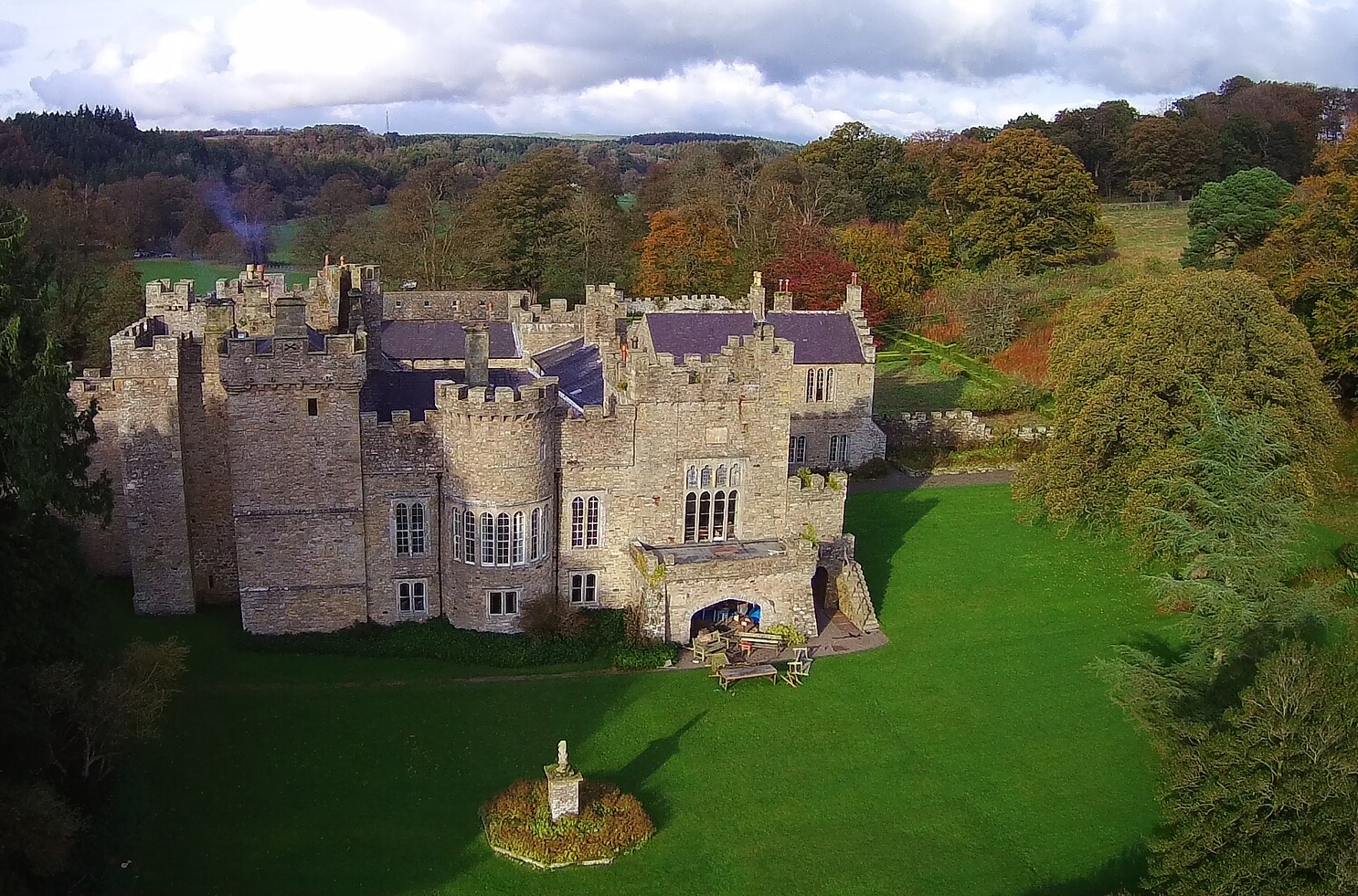 * Please note that you can arrive any time after midday on the 1st day and stay for as long as you wish up to midday on the last day
Featherstone Castle lies in the stunning Northumberland countryside. The Castle is vast and atmospheric with real fires, cosy rooms for heart circles, a magnificent ballroom for dancing, mysterious nooks and crannies, a drag space and an excellent kitchen. Featherstone Castle is near to Hadrian's Wall and close to Haltwhistle, centre of the sacred Isle of Albion,
Expect:
Log fires
Vegetarian Feasts
Country walks
Heart Circles
Community and companionship
Yoga and meditation
Healing
Dancing and drumming
A place to play
A Radical Faerie gathering is first and foremost a collaborative effort .This is your shared co-created community event. Along with the all the tons of fun and partying that you will undoubtedly have, contributions towards helping keeping the gathering running smoothly are much appreciated. This can include assistance in cooking meals, running workshops, chopping wood for the fires and keeping the castle – your home for the week – clean throughout the gathering. And for every new adventure you are involved in, the drag room offers you a new outfit every time!
The practicals:All meals will be vegetarian and vegan. The castle can be cold at this time of the year. Bring along bed sheets, pillow case and a sleeping bag. Also bring warm clothing, outdoor clothes, walking boots and a torch.
Payments: In previous years this has been around £30, this may change. If you are very low on funds, please don't let that deter you from coming to the gathering, just do your best to pay what you can
If you intend to pay online before the gathering:-
Transfer your payment to:
Bank: Cooperative BankAccount: Faerie – UK
Account Number: 65488214
Sort code: 08-92-99
Please give the payment reference in the format: F019[your name] eg F019JohnSmith
For transfers from outside the UK you will need the following:
IBAN: GB75 CPBK 0892 9965 4882 14
Bank Identification code: CPBK GB22
Paying by cash at the gathering is fine too. Albion Faeries operate a Notafloff policy – No One will be Turned Away For Lack Of Funds.
Albion Faerie gatherings are non-profit making and any additional donations will be gratefully appreciated.
Registration link:
Coming soon: via Faenet and the link will be there once registration opens.
(This link on Faenet can be accessed both by people with faenet accounts and those without. You dont need to have a faenet profile in order to register for the gathering.)
Further information on getting to the Castle and what to expect can be found on the following link:  more information about Featherstone/