15th – 25th of May – Spring Love Awakening
It is with great regret that our physical gathering at Paddington farm will not be possible this year. It is however rescheduled for next year!
Given the situation then it doesn't seem like with a clear conscience that we could suggest people to gather or travel in a large group at the moment, even in the event that it were actually legal to do so at the time. The farm is also currently closed and we do not know when it will re-open.
We wanted to go ahead with the gathering badly but it feels like for a little longer Love is asking us instead to let go of many of things we want and take a different and perhaps more inward journey. We wish you all Love and Blessings on the path through these times. After having the gift of being able to be physically together taken away for a time, perhaps we will have a greater sense of its real value. And when we can gather together again physically, the Love, Hugs and Connection we share will be that much deeper.
If anybody out there feels called or able to organise a virtual gathering or online events around the time of SLAG then please get in touch via reply (use faenet or can message hosts here). We will then put you in touch with each other.
Refunds for any gathering fees paid will be processed as quickly as we are reasonably able to.
In the mean time check out the online Faerie resources
https://faenet.org/pages/1091-online-faerie-games – this is dedicate to online games
https://faenet.org/pages/942-online-faerie-circles – this is a list of the online faerie circles
With Love and Solidarity
The SLAG team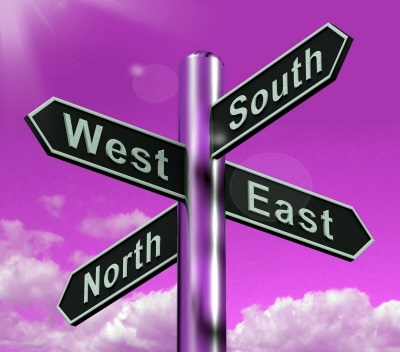 Paddington Farm is a charitable trust and a social enterprise, located on a 43 acre organic farm situated at the foot of the famous Glastonbury Tor in Somerset.
Yoooooo Hooooo! Faeries and Queer beings, hear the call to co-create a Spring Love Awakening in 2020. This year we gather for 10 days over 2 weekends at Paddington Farm in Glastonbury, 15 – 25 May 2020.
Vision – Spring Love Awakening Gathering (SLAG) holds Love at its heart as the most powerful and fundamental force of creation. We aim to create space where we can live a little bit more in Love, nourish ourselves and fill each other up so we can manifest a reality more aligned with Love. We invite feelings of Love and honouring for ourselves, for each other, for the brilliance of Nature and the Earth and all of Life's journey in its darkness and light.
Intentions – The intentions of the gathering are to create a space where we feel safe and trusting to open our hearts that bit more, a space where Love can grow and a space that supports our personal and collective development. We endeavor that the magic of gathering can allow us to feel more whole, held and connected and that we will be able to bathe in the Love, Joy and Strength of Being Together.
Areas of focus – The intended focus is on heart circles, activities, workshops, intimacy, consent and conscious techniques that help us Lovingly grow. We have many amazing skills collectively and we honour these through an open invitation to share skills, hold space and offer workshops and activities.
Celebrating inclusivity & diversity – We welcome all to gather who come in a spirit of acceptance and community growth. We hold an intention that the gathering is a safe space for the exploration of our differences as well as that which unites us. To this end, we will seek to work together to bring to life active consent, clear boundaries and mutual respect. Please bring and share your skills and practices.

Substance-free – We seek to create an environment where we can be sensitive and present with each other, where we can learn and grow, where we can engage with ourselves & each other openly. With this in mind, there is an invitation not to use alcohol or intoxicating substances at the gathering.
Contributing practically – Faerie gatherings are Love in Action through community and co-creation. As usual, we all share in kitchen activities to produce the delicious communal vegetarian meals that nourish us. Also we encourage you to join a gathering team in order to facilitate smooth and stylish running of the gathering. The teams have a practical base function but also allow us to support and hold each other through the journey. The aim here is that the core team can focus on setting the stage for the gathering, providing vision, coordination, and guidance.
Venue & access needs – The gathering is at Paddington Farm, a working organic farm about a mile outside the town of Glastonbury, close by the famous Tor and White Spring, offering a range of indoor accommodation and camping areas. We will be using indoor and outdoor facilities, including a wood fire sauna, a barn, a geodome and a woodland area. Please be mindful that the farm can be challenging for those with physical access needs. It helps us, if you can provide needs information on your booking form (or get in touch with one of us before booking to talk more).
We hope you hear and resonate with this call, and look forward to welcoming each other home to the Spring.
Love from the Spring Love Awakening core organising team
Bridge, Running Water, Qweaver, Kerfuffle, Divine….
The venue is Paddington Farm, about 30 min walk from Glastonbury and accessible by bus and driving.
Some parts of the venue may be challenging for those with accessibility needs. For example the farm can be dark at night, the path to the woods is often muddy, some of the paths around the farm site are a little uneven and there are steps up to the dorms in the farmhouse. If you have any accessibility needs please indicate this on the form.
Please note that whilst the organisers of this event take every reasonable care to provide a safe environment for you, the circumstances of the event and the nature of the activities is such that people will often try out new activities or take risks which the organisers cannot foresee.
As a participant you assume responsibility for your own safety and should exercise due care. By choosing to attending this event we will assume that you understand and accept this.
Location: Paddington Farm, Glastonbury, Somerset
Food is shared and included; we will cook together vegetarian / vegan meals so consider giving some time to this. If you have dietary requirements then these can be indicated on the form.
If you have never been to a faerie gathering before you may be wondering just what exactly happens! The answer is…it depends!
Each gathering is unique and a creation of the individuals that are there. The particular activities and experiences can vary from one gathering to the next (indeed, from one minute to the next sometimes!)
That said there are things that are quite likely to happen…
Heart circles – a special opportunity to share and listen from the heart. The profound openness that Heart Circle allows and the deep connections fostered there have made it one of the central and defining practices of Radical Faerie culture.
Food – each day we share delicious vegetarian meals prepared in the castles spacious kitchen. Different teams will take on the task of preparing lunch and dinner each day. If you would like to be the head chef for a meal, or just want to help chop the vegetables, there will be plenty of opportunities.
All of the food provided for the event is vegetarian, with vegan options where possible. If you have any special dietary needs we'll do our best to accommodate them. Let us know about any dietary restrictions on the booking form and make sure your needs are listed on the board in the kitchen at the event itself. If you'd like to bring any special foods we'll be happy to provide space to store them for you.
Various tasks that need to be done every day as well; washing dishes, setting tables, sweeping up, chopping wood etc. A great mantra is "if you see something that needs doing, why not be the one to do it!"
As well as that there will be an assortment of happenings… that may or may not include workshops, rituals, dancing, drumming, theatricality, music, art, sexuality, sensuality, card games, rumpuses, fancy dress and dresses, silence, solitude, serenity, chaos, noise, drama. Whatever else happens, we can guarantee that there will be magic!
Paddington Farm is working organic farm at the foot of Glastonbury Tor.
The accommodation is spread over several buildings with some uneven and muddy paths. There is also a campsite and at warmer gatherings you are welcome to camp.
This can make it difficult for some people to get around safely and comfortably. If you have any concerns or particular needs regarding this (or any other issue) please let us know in advance. We'll try to make sure that people who need them get rooms that best meet their requirements.
You can find out more about the farm from their website Paddington Farm
Please note that whilst the organisers of this event take reasonable care to provide a safe environment for you, the circumstances of the event and the nature of the activities is such that people will often try out new activities or take risks which the organisers can not foresee.
As a participant you assume responsibility for your own safety and should exercise due care. By choosing to attend this event we will assume you understand and accept this.
Most of all we look forward to a wonderful gathering of lovely people sharing talents and time, sharing and enjoying each others company.
You can arrive any time after 4pm on the starting day and stay for as long as you wish up to 11am on the departure day.
The address is Paddington Farm Trust, Maidencroft Lane, Glastonbury, Somerset BA6 8JN. You can view the castle location on Google maps.
There are many modes of transport which can get you there and we encourage you to share your journey if you can. If you'd like to find travel companions / car share you may wish to put a note on the Facebook page. You can also mention this when booking.
We can often pick you up from Glastonbury centre if you let us know in advance.
By Train – Trains from London, Paddington Station, run to Bristol or Taunton. You will then need to get to Glastonbury by bus etc (see below.) With UK trains booking in advance can often give you large savings on the price.
By Bus – Berrys coaches have services that run from many places to Glastonbury centre. http://www.berryscoaches.co.uk/book-tickets-london-superfast
National Express and Mega Bus also run services to Bristol and from Bristol there is generally a local bus service to Glastonbury which takes around 1¼ hours.
Taxis – We strongly advice that you book a taxi before you leave. Trotta's and JJ's are two well known companies.
Trotta's 07879 333020 JJ's 07977 904064
Driving – please approach the farm from the west via Brindham lane. Directions from the M25 are below:
Leave the M25 at junction 12 and take the M3 west.
Leave the M3 at junction 8 and take the A 303.
From the A 303 take the Wincanton turn and head along the A371 for Castle Cary and Shepton Mallet.
Go through Castle Cary and past the Bath and West Showground.
Eventually turn off left at a very new roundabout to Pilton and Glastonbury, on the A 361. This continues on a road to the right, immediately after the roundabout.
Go through Pilton and West Penard and get to the Welcome to Glastonbury sign on your left. Not far after this, on the right, is a small turning to Wick.
Turn right and follow the wick lane which becomes Brindham Lane.
Immediately after Middlewick Holiday Cottages on your left., on the sharp right corner is the left turn to Maidencroft Farm (next to a bungalow called Greenlands).
Go up the drive and park in the main gravel car park.
If you have further questions you can contact us at
faerieuk@googlemail.com