The creativity of the AlbionFae is flowing into print and electronic books…

Check us out!
QUEER DEITY, SACRED SLUT by Al Head
QUEER DEITY, SACRED SLUT' invokes ancient and modern archetypal figures along with a revel of QUEER DEITIES. It explores themes of paganism, gender, sexuality, identity, healing and the ways we connect with each other and the earth.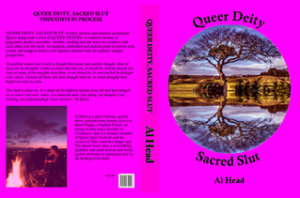 Its magical, embodied and radical prose is woven with poems and songs to form a rich tapestry imbued with the author's unique perspective.    http://www.alhead.co.uk/2.html
ebook available from: http://www.lulu.com/shop/http://www.lulu.com/shop/al-head/queer-deity-sacred-slut-thoughts-in-process/ebook/product-23422958.html
---
ESSENCE: THE BEGINNER'S GUIDE TO VEGANISM by Edward Daniel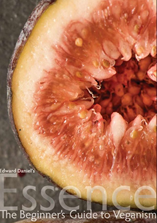 Packed with mouth-watering recipes, emotive poetry and themes on letting go of the past, this book is a highly personal, very readable result of a lifetime commitment to bring about change and understanding to the new paradigm we find ourselves in. This paradigm involves making spiritual choices from the heart.
This book offers a heart-centric way of living and invites the reader to be open to new ideas and ways of being. It is an exquisitely illustrated, evocative beginner's guide to veganism and a passionate argument on why to go vegan. Edward breaks down barriers that lead to a new spiritual well being achieved through a wholesome, plant-based diet.  http://www.ethivegan.com/ethivegan-book-essence-the-beginners-guide-veganism/
---
I AM GOD: Seven Magickal Steps to Personal Divinity by Lilith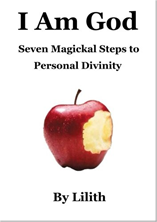 To be truly divine we must learn to be wild again – to un-domesticate ourselves. We need to let go of the fear, the self-hatred, and the 'good' behaviour that we're driven to by the doctrine of monotheism.
This book takes you on a journey from your inner world to the outer cosmos, it offers a simple yet potent training for personal discovery and enlightenment.
Using story, magick, ritual, sacred-sex, meditation, journey, and the ecstatic state, it gives you the tools that will inspire your spiritual experience and awaken you to your deep inner wisdom.
http://www.lulu.com/gb/en/shop/lilith/i-am-god-seven-magickal-steps-to-personal-divinity/paperback/product-20981367.html
ebook at https://www.amazon.co.uk/Am-God-Magickal-Personal-Divinity-ebook/dp/B013CGVBOC
---
THE MICE by Roger Mason
Starbuck's critically acclaimed series of graphic novels: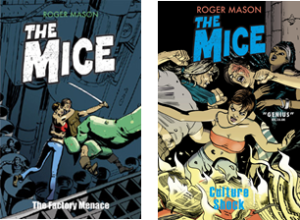 'This is smart science fiction' SFX magazine
'Multi-layered and thoughtful; a great read…' Forbidden Planet
9/10 Comics International
'There's nothing else like it – 4/5 stars' Sci Fi Now magazine
http://looksgoodonpaper.co.uk/comic-artist-roger-mason/mice-graphic-novel-by-roger-mason/
---
THE QUEER DIARY OF MORDRED VIENNA by Russell Christie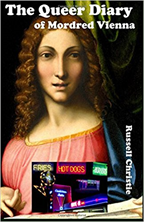 Christian, Daniel and Alan are drawn to San Francisco on the cusp of the digital age. They find work as erotic performers in the emporia of the city. Through outcaste and avant-garde connections at The Ashbury Theater, they meet the artist Mordred Vienna. Like them, she arrived from somewhere else. Now, she uses her body as her canvas and the focus of her installations. Together they make new performances as they move from the twilight world of the homosexual into the computer systems of Silicon Valley and on to Hollywood and mainstream success.
The Queer Diary of Mordred Vienna is a work of queer fiction. It uncovers a journey from obscurity to recognition, from exile to inclusion and mutual acknowledgement. Moving from the country to the city and from the margins to the center, the book plots an alternative history of LGBTQ liberation. Like life, it has erotic content.
Copies on sale at Gays the Word bookshop and from http://www.amazon.co.uk/Queer-Diary-Mordred-Vienna/dp/1508760977
ebook: http://www.amazon.com/dp/B00UAQ056I
---
AIDS SHAMAN: Queer Spirit Awakening by Shokti Lovestar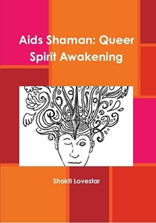 Take a journey with Shokti, AIDS survivor who awoke to the spiritual realms while sick in the 1990s. Poetry and prose to make you think about the role gay/queer people play in the human story, plus inspiration from queer ancestors, prophets and teachers.
Ebook and paperback available from http://www.lulu.com/spotlight/shokti