by Shokti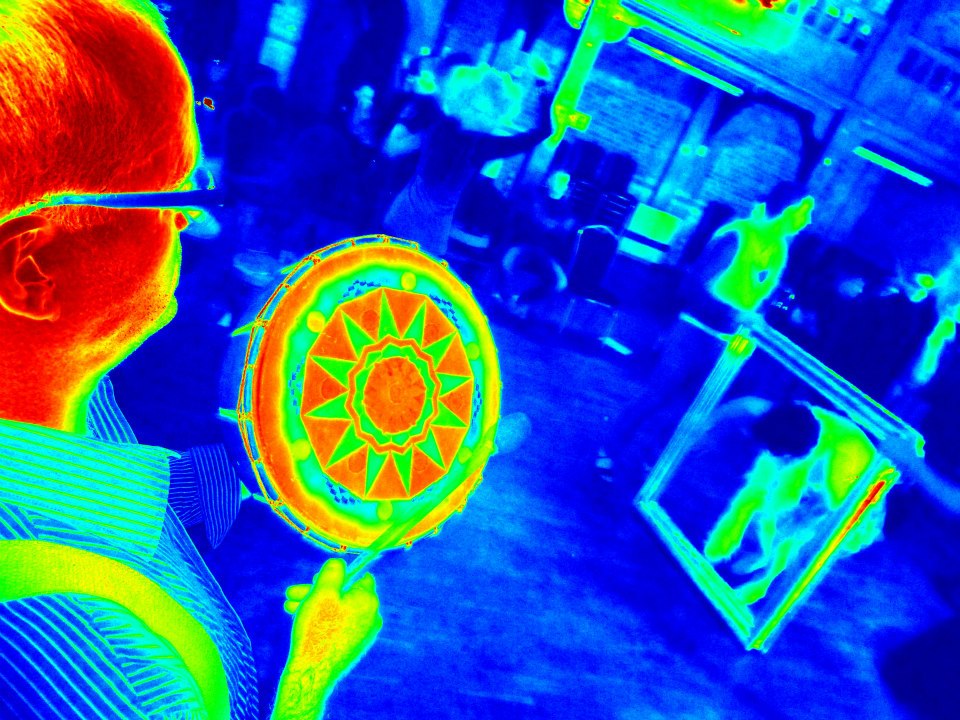 At the Winter Solstice 2012, one month short of seven years since our first gathering at Featherstone Castle, the Albion Faeries threw an ….
END OF THE WORLD PARTY in London to mark the ending of the Mayan Calendar. We drummed, danced, enjoyed poetry and an erotic fire show, then we made a ritualistic dance that led to us all stepping through a large, wooden picture frame to symbolise our entry into a new era.
For eight years that frame portal sat in the garden at Chateau Shokti, exposed to the elements, until early Summer of this very transformational year, 2020, when it broke apart into several pieces. To me it seems to be saying that after 8 years the portal we opened is now fully operational, no longer needs any physical symbol – WE ARE THE PORTAL – and when we gather we open the magical doors to multi-dimensional connections through our very nature.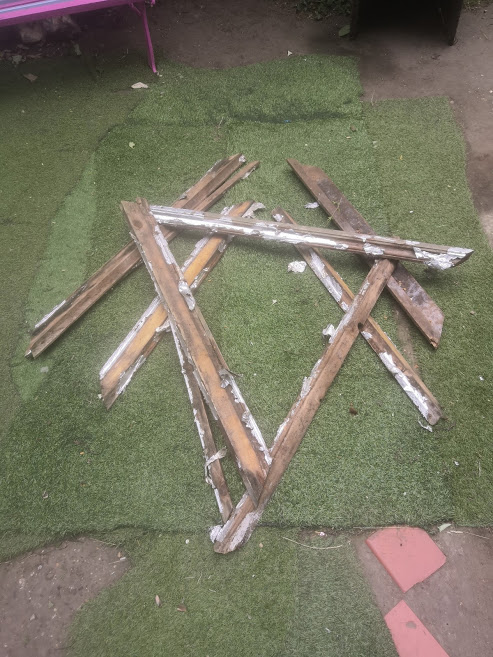 The years 2012-20 seem to be the 'second chapter' of our AlbionFae Community, for after the first six years of steadily building our energy with heart and drum circles and one, then two, gatherings per year, suddenly after 2012 an acceleration in our spirit energies set in and there was no looking back.
We started meeting twice a year at Paddington Farm in Glastonbury for Imbolc and Summer Solstice or Beltane gatherings – to discover that in Avalon the locals recognise and respect us a magical tribe, not simply a queer group. During the solstice gathering in 2016 we manifested as queer magicians on Glastonbury High Street and at Chalice Well making commemorative ritual for the dead of the Orlando killings.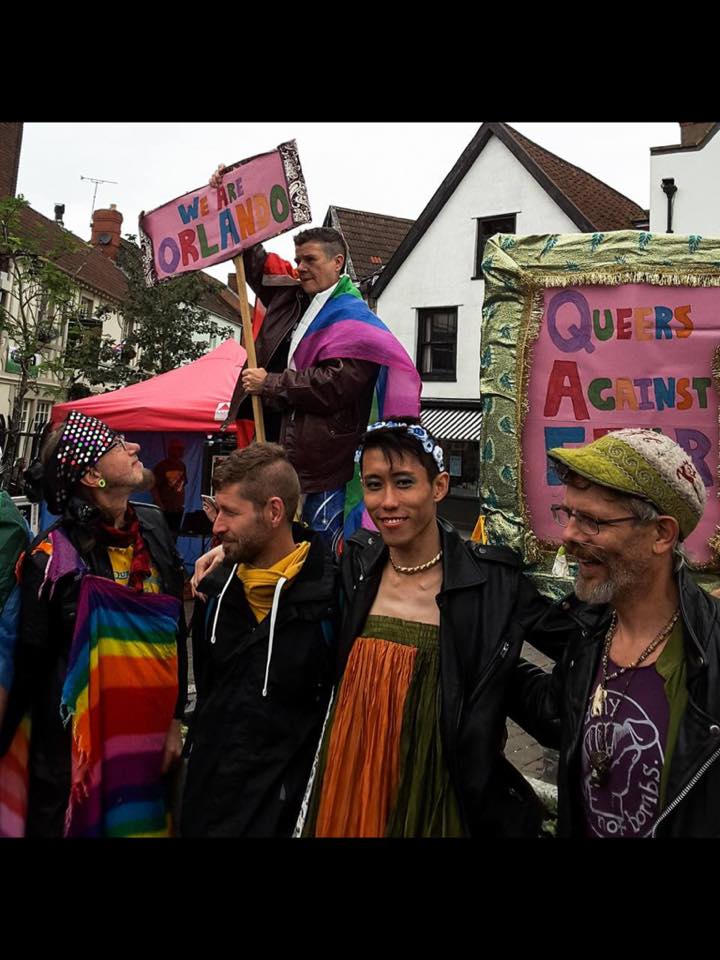 There have been smaller themed events such as the Magic Gathering and Coming Home retreats, our relationship with Featherstone has continued with Spring and Samhain celebrations, plus we hosted Radical Faeries from around the world at the second ever 'Global Gathering' in August 2017, in preparation for which a group of around a dozen faeries even went along for a week to give our beloved enchanted castle playground a fresh lick of paint.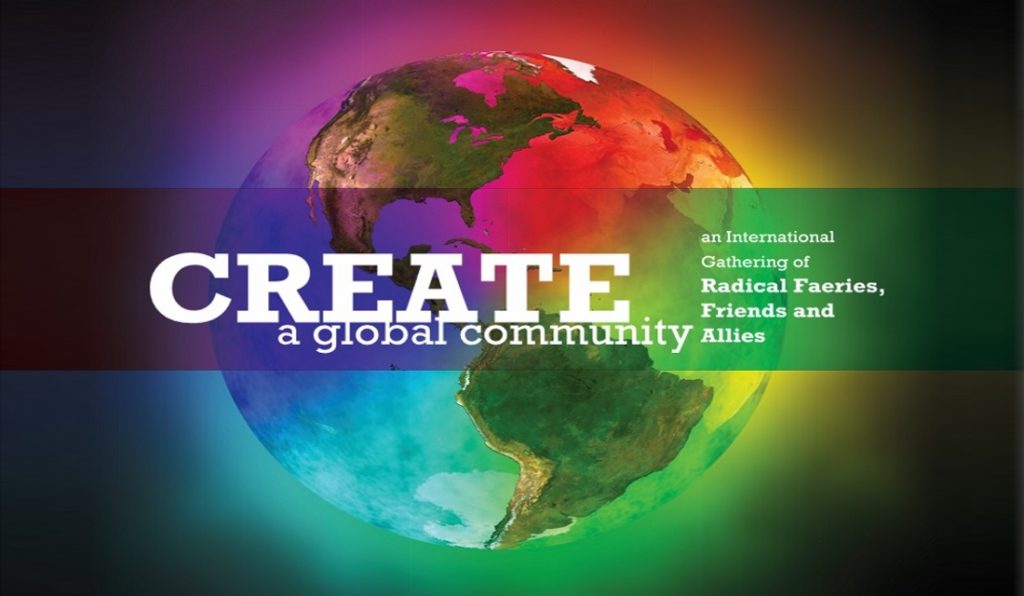 Three other Rad Fae tribes joined us Albions at the Featherstone Global Gathering – the Euro, American and Canaan Faeries, plus we welcomed queers from Singapore, Russia, South America and Africa, though British immigration did not permit many of those we wished to invite from African countries to enter the country. This led to a decision to manifest the third Global Gathering on that continent, so that more Africans could come along, a project that some Albion Fae got very involved in, and which a dozen of us attended when it happened in February 2020, just before the Pandemic crisis hit the planet.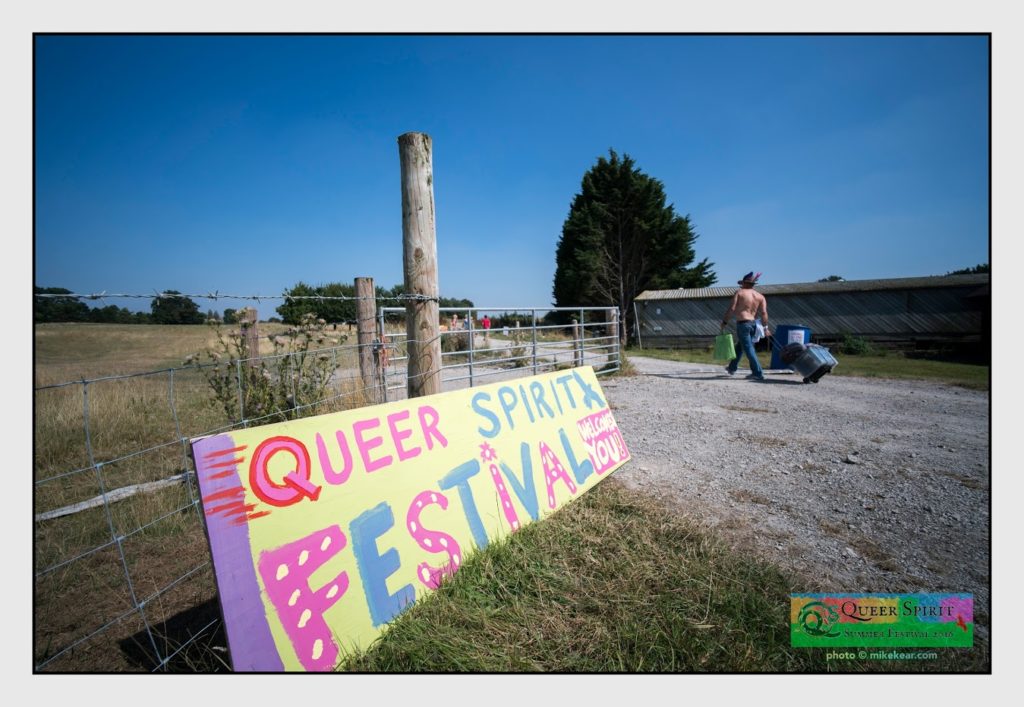 2013 brought an influx of new people and energy into our Albion tribe, and so did 2016 after the first ever Queer Spirit Festival – over 5 days at the August Full Moon in the Wiltshire countryside 400 queers from a wide variety of spiritual backgrounds came along to play – the event was packed with magical rituals, performance, djs, workshops, healing spaces and a ground-breaking sacred sexuality temple – and full credit must be given to the Albion Faeries, whose collective, joyful, free-spirited, open-hearted light were a living and truly shining example of queer spirited community in action. So many faeries gave their time and energy to help make the festival into something spectacular, and did so again for the second outing of Queer Spirit in 2017 and the third in 2019, when numbers rose to 500, this time held at Whittlebury Hall in Northamptonshire.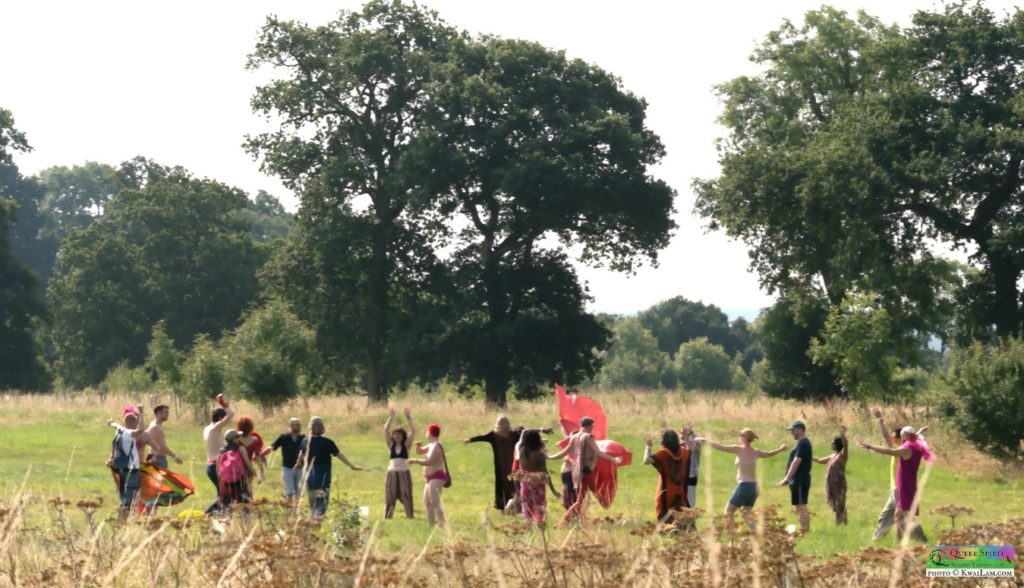 As well as larger events, local clans of the Albions have been developing during the decade. Alongside the London and Brighton crews, there is now an active NORTH WEST FAERIE GROUP and a SUFFOLK CLAN with its own special meeting place, Limelight.
In London the Faerie Drum Circle, that began as Queer Spirit Circle in 2005, has grown in numbers and pulsating, ecstatic vibrations since the 2012 End of the World Party. When I first dreamed the circle into being I hoped it would become a uniquely magical addition to the London gay scene. I imagined gays in bars whispering about the queer full moon drumming ritual, the place where healing and connection could be found, where magic was afoot – a non-commercial, community space where you are greeted with smiles and get to experience one of humanity's oldest rituals – drumming and dancing into heightened states of awareness and connection, where the issues of the mind are transcended and seen from another perspective, giving emotions a chance to flow and release, until a state of ecstasy is touched – bringing us to places of healing, growth and inspiration.
Drumming is one of humanity's ancient, core ritual healing practices. Among the oldest cave paintings on the planet there are images of groups of people dancing in circles, some with erections, some with animal masks. The drum has been used to open up access to the inner worlds in cultures across the planet since ancient prehistoric times – the tribal drumming of the Native American and African tribes terrified the Europeans, for they had long ago lost touch with that element of their own cultures during the 1000 years it had taken to impose Christianity on the many peoples of Europe. One of the most popular deities invoked in those ancient European dance ceremonies was the queer god Dionysus, who opened to door to pathways of collective spiritual liberation, to the mysteries of sexuality, gender fluidity, intoxication and ecstasy. Also popular was Cybele the ancient Great Mother, whose lover Attis had died while self-castrating and been reborn as her daughter, and whose genderqueer priestesses the Gallae led the often wild and frenzied rituals and spread her worship to the far borders of the Roman Empire. There is a gravesite of a Galli priest at Hadrian's Wall, close to Featherstone.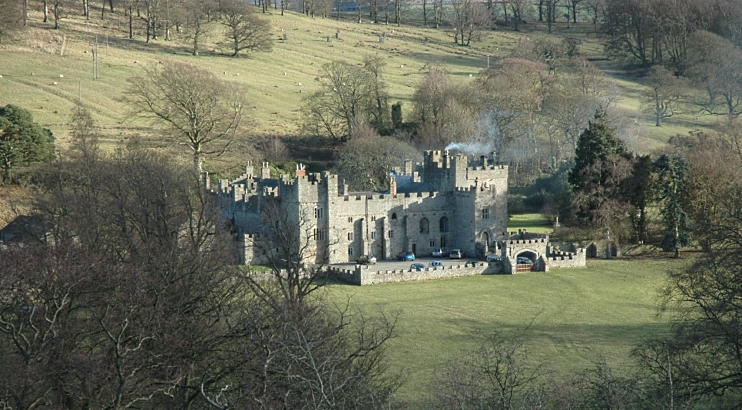 From our history to our future: Chapter 2 of our Albion Faerie story has seen the community expand creatively, welcome many people into the energy we are exploring and has put us on the map of LGBTQ life, albeit still on an outer fringe! But what's next?
Astrologers are predicting that the second half of 2020 will be an ongoing, dramatic time of change, eg the presence of Mars in its home sign Aries from June until December and the arrival of both Saturn and Jupiter in Aquarius at the Winter Solstice. The events of this year are expanding and accelerating the awakening process on the planet. I personally experienced a first rapid acceleration in my own mind and spirit over a period of 6 months in 1995, that's when I became aware of the 'bigger picture', and had a sense at the time that this kind of transformation would be coming to many more people in due course. My aim became to find my tribe and create sanctuary, and 25 years later here we are.
In the UK we do not have a permanent land sanctuary yet but we do have a bright and expanding sanctuary of heart and spirit connections that we can each feed and strengthen in our own ways and draw support from when needed. Where we go from here is for us to collectively dream and manifest.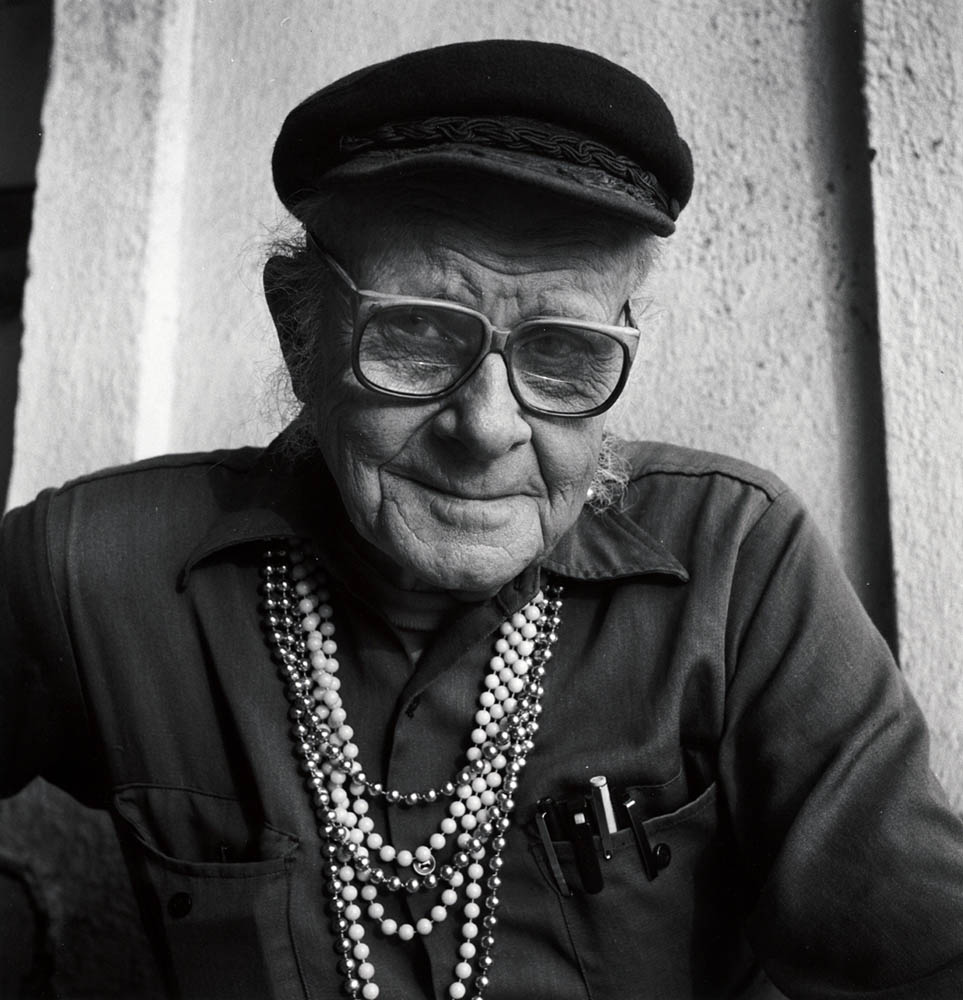 We are a cosmic tribe whose very nature connects the earth and the spirit worlds. Harry Hay said, –
Our beautiful lovely sexuality is the gateway to spirit. Under all organised religions of the past, Judaism, Christianity, Islam, there has been a separation of carnality, or shall we say of flesh or earth or sex, and spirituality. As far as I am concerned they are all the same thing, and what we need to do as faeries is to tie it all back together again.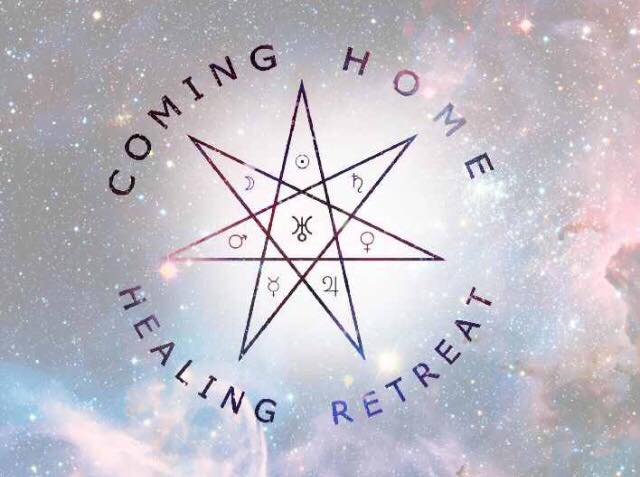 Our symbol for the Coming Home retreats is the 7 pointed Faery Star. As we enter the 2020s and the 3rd chapter of our Albionfaerie adventure, I would like to share an idea on the seven gateways through which we Rad Fae channel the energies of spirit into the world – I see us as gatekeepers to the
elements
animal spirits
nature spirits
angels
ancestors
the Horned God and the
Great Mother Goddess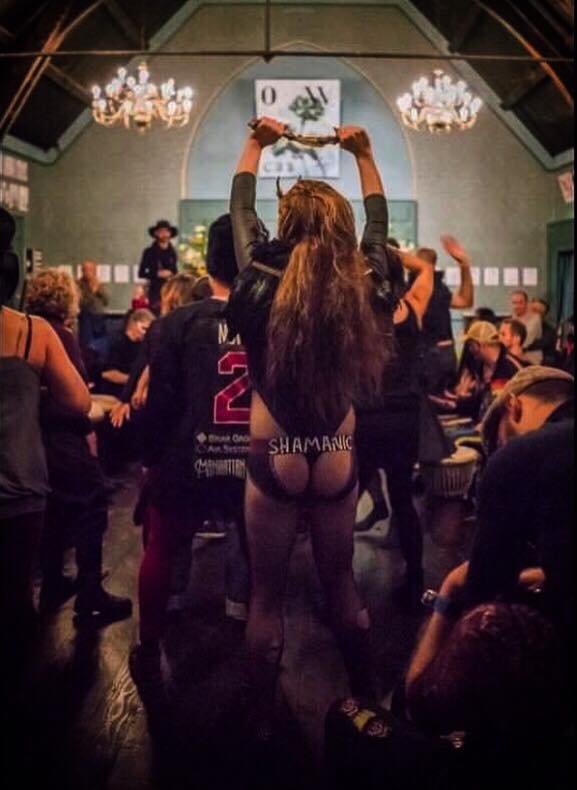 The role of queer sexuality in the ancient pagan religions of Europe has yet to be clearly seen and reclaimed – for more understanding of what it means to be a gatekeeper we can look to other cultures that have retained some connection to this, such as the Two-Spirits of the Native Americans, the Hijra in India, or the Dagara in Africa. This from Dagara teacher Sobonfu Some's book 'The Spirit of Intimacy',-
Gatekeepers hold keys to other dimensions. They maintain a certain alignment between the spirit world and the world of the village. Without them, the gates to the other world would be shut.
On the other side of these gates lies the spirit world or other dimensions. Gatekeepers are in constant communication with beings who live there, who have the ability to teach us how to deal with ritual. And gatekeepers have the capacity to take other people to those places.
… a person doesn't become a gatekeeper out of a desire for power or even because of sexual orientation. No. Gatekeeping is part of one's life purpose, announced before birth and developed through rigorous initiatory training to ensure that its power is not misused. A gatekeeper is responsible for a whole village, a whole tribe. Gatekeeping is not a game.
Most people in the West define themselves and others by sexual orientation. This way of looking at gatekeepers will kill the spirit of the gatekeeper. Gatekeepers in the village are able to do their job simply because of strong spiritual connection, and also their ability to direct their sexual energy not to other people but to spirit…
The life of gay people in the West is in many ways a reaction to pressure from a society that rejects them. This is partly because a culture that has forgotten so much about itself will displace certain groups of people, such as the gay community, from their true roles.
In the village they are not seen as the other. They are not forced to create a separate community in order to survive. People do not put a negative label on them, they are regarded no differently than any other child of the village. They are born gatekeepers, with specific purposes, and are encouraged to fulfil the role they're born to in the interests of the community.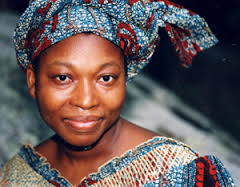 In us the dance of sexuality and spirit
In us the play of gender fluidity, glamour, glitter and grit
In us the game of earth air fire water
In us the dance of spirit in humanity
COMING HOME.